Lisa was introduced to Gingers Rogers as a promising star of the future by officials of the Academy of Motion Picture Arts and Sciences, which was honoring Ginger that evening.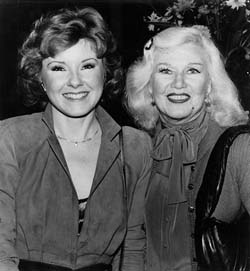 A friendship developed and Ginger became one of Lisa´s strongest supporters, even casting her in the lead of a revival which Ginger directed of BABES IN ARMS in New York.
Later, Lisa met famous American artist Edna Hibel and the two discovered they had a mutual bond - Ginger Rogers.
Here´s the newspaper article that describes it all.
Please be patient as the article is a large file