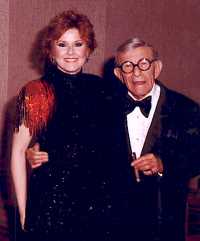 Lisa was one of George Burns' favorite singers. He used her many times as his opening act in main show rooms and on concert stages in various parts of the United States. He often would sit just off-stage behind the curtain and watch Lisa perform, leading the applause.

George once told Lisa, "It's the first time I ever saw an opening act get a standing ovation."

And he always included in his opening remarks a joke about him and Lisa and a peephole between their dressing rooms--"It's okay," he'd say. "Let her look!"

In his 98th year, George took Lisa on a tour of Caesars hotels. They played Caesars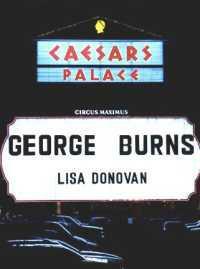 Palace in Las Vegas, then Caesars Tahoe and were scheduled to go to Caesars Atlantic City.

Unfortunately, they never made it to Atlantic City. George Burns had an accident in his home and he never performed again.

Those two Caesars dates with Lisa were the final performances in the incredible career of the legendary George Burns.